Mykonos 1 Day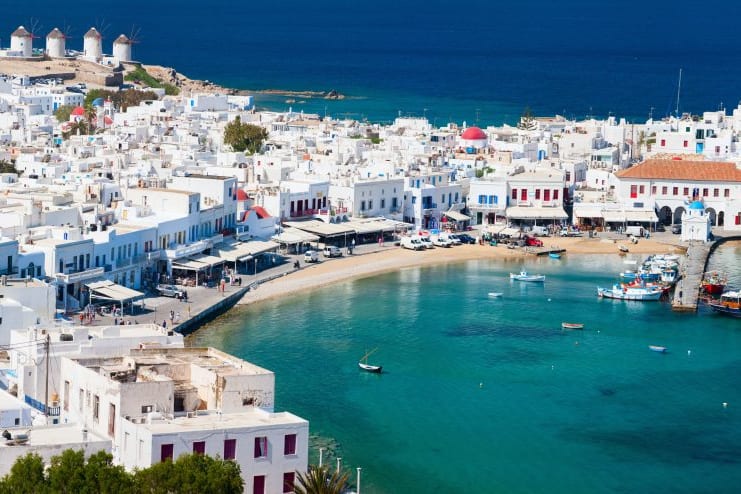 TOUR DESCRIPTION
Visit the world famous Mykonos, a most fascinating island of myths.
Transfer to/from Rafina Port
Pick-up points: Bus Stop A1 Syntagma Sq, Bus Stop A12 Omonia Sq & A13 Karaiskaki Sq.
Sea-bus transfer from the new port to Mykonos town center (old port) and back.
Walking tour in the city centre with Tour leader
MORE INFORMATION
Visit Mykonos
Arrival in Mykonos at 09:40. For 6 ½ hours explore Mykonos, the most popular and party time-island of Greece. But you'll find there's more to it than just the sun, white houses yellow sand and turquoise sea. It's a hot pot of big yachts, preening celebrities and revellers of all ages.
Optional Athens hotel pickup and drop off at Ferry: € 10 per person
Your pick up for the transfer to the Port of Rafina is from 05:30 to 06.10 ( N.B: the precise time will be given when you advise us of your hotel. )