SAVE 30% OFF REGULAR PRICE!
Hot Summer Offer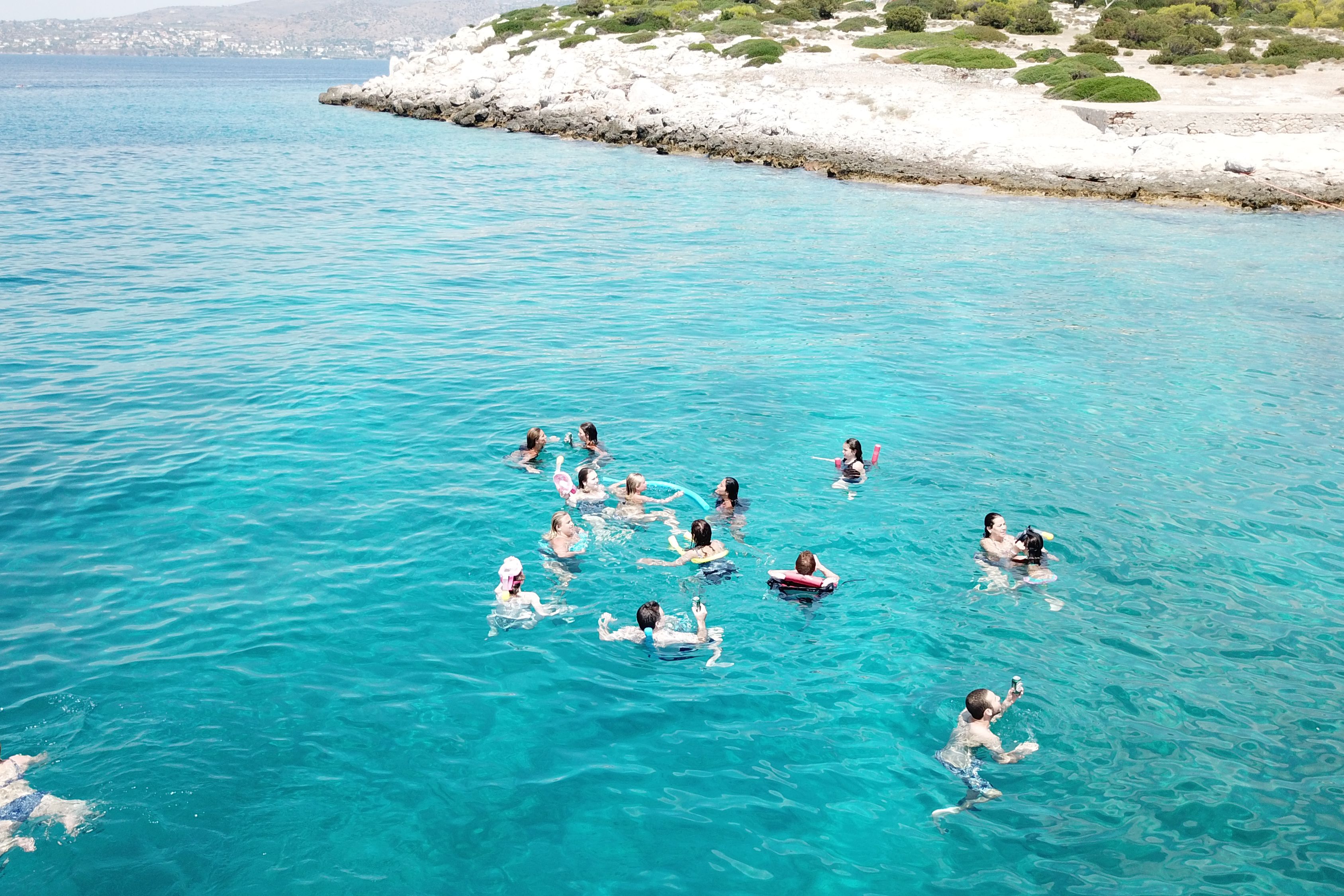 TOUR DESCRIPTION
Fun Cruise: Enjoy swimming in Vagia, Aegia Marina and a stop at Moni Islet.
Commentary in 12 languages available
FREE WiFi available
2 FREE escorted Walking Photo Tours
Free "Glass of Greek Beer " (200ml)
Athens Line : 2 Days tour
Fun Cruise: Swim at Moni and visit Aegina
Cape Sounion
Pireaus Line
Beach Riviera Line
Important Information
What time do you pick us up?
We will pick you up at 08:00 (8:00AM) from Bus Stop A1
What time does the trip end?
We will leave Troulos at 16:30 (4:30PM), and we'll arrive at Marina Zeas at approx. 18:00 (6PM)
Are there any age restrictions?
Children under the age of 5 will not be allowed on board due to safety regulations
What is Included in the trip?
- Transfers to and from Piraeus Port
- Boat cruise swim at Vagia islet
- Visit Agia Marina
- Stops for swimming and sunbathing (Tourlos)
- Multi-lingual professional crew (4-5 people)
- Cash Bar and BBQ on board (budget friendly prices)
- Welcome coffee, cookies, cakes, water, and snacks
MORE INFORMATION
08:30 Coffee break on board at Marina Zeas port before sailing.
09:30 Sit back relax and watch Piraeus Port fading away as we sail the azure, sparkling Saronic Gulf.
11:00 Jump off the boat in Vagia, a small picturesque fishing hamlet, at the most southern tip of Aegina island.
12:00 Sailing (30mins) towards Agia Marina, which has a long, sandy beach in front of the village, one of the most beautiful in all of the Aegina island.
15:00 Sailing (30mins) towards the beautiful bay of Tourlos - for a last swim.
16:30 heading back to Marina Zeas Sit back and relax as you sail for home and admire the dancing red and gold colours as the evening sun kisses the waves..