Santorini is the island immortalized by poets and painters, thanks to its celebrated light and the multi-coloured volcanic cliffs.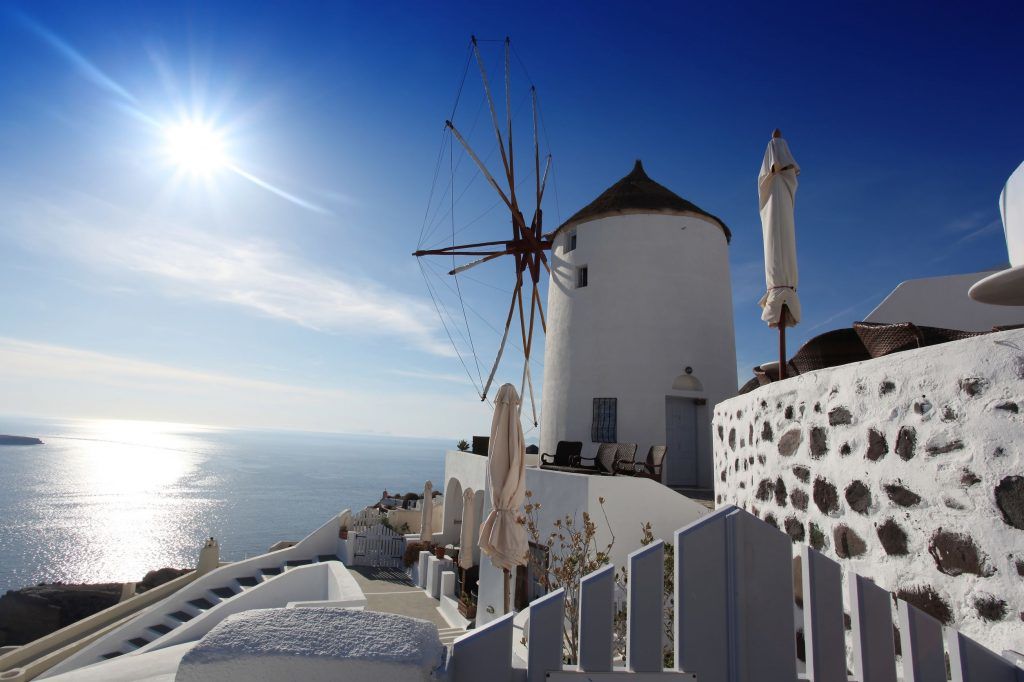 TOUR DESCRIPTION
Visit Santorini for a day and enjoy one of the most stunning views in the world!
Transfer to/from Piraeus Port
Ferry tickets both ways
Transfer from port of Santorini to centre and back
Stunning views
Multilingual crew
Great atmosphere and experience
Marvel at the Islands natural beauty
What time do you pick us up?
Departure hour is at 07:00 from the Port of Piraeus
What time do we return to Piraeus?
The transfer gets to Piraeus at 23:40, be sure to pack sunscreen lotion!
How long are we in Santorini?
A full day! Your expected arrival at Santorini is at 12:40 and you will stay there until 18:40
What is included in the ticket?
- Transfer to / from Piraeus Port
- Ferry tickets from port of Santorini to city centre and back
- Ferry tickets both ways
What is the pickup to Piraeus port?
Very early morning! Between 05:30 and 06:10 depending on your pickup point
MORE INFORMATION
Visit Santorini
Arrival in Santorini at 12:40. 6 hours to marvel at the island's extraordinary natural beauty, splendorous views and unique characteristics which have made it highly popular and one of the most alluring romantic destinations worldwide.
The pick up for the Port of Piraeus starts early in the morning (between 05:30 -06.10 according to your pick up point)