SAVE 40% OFF REGULAR PRICE!
Gold Premium A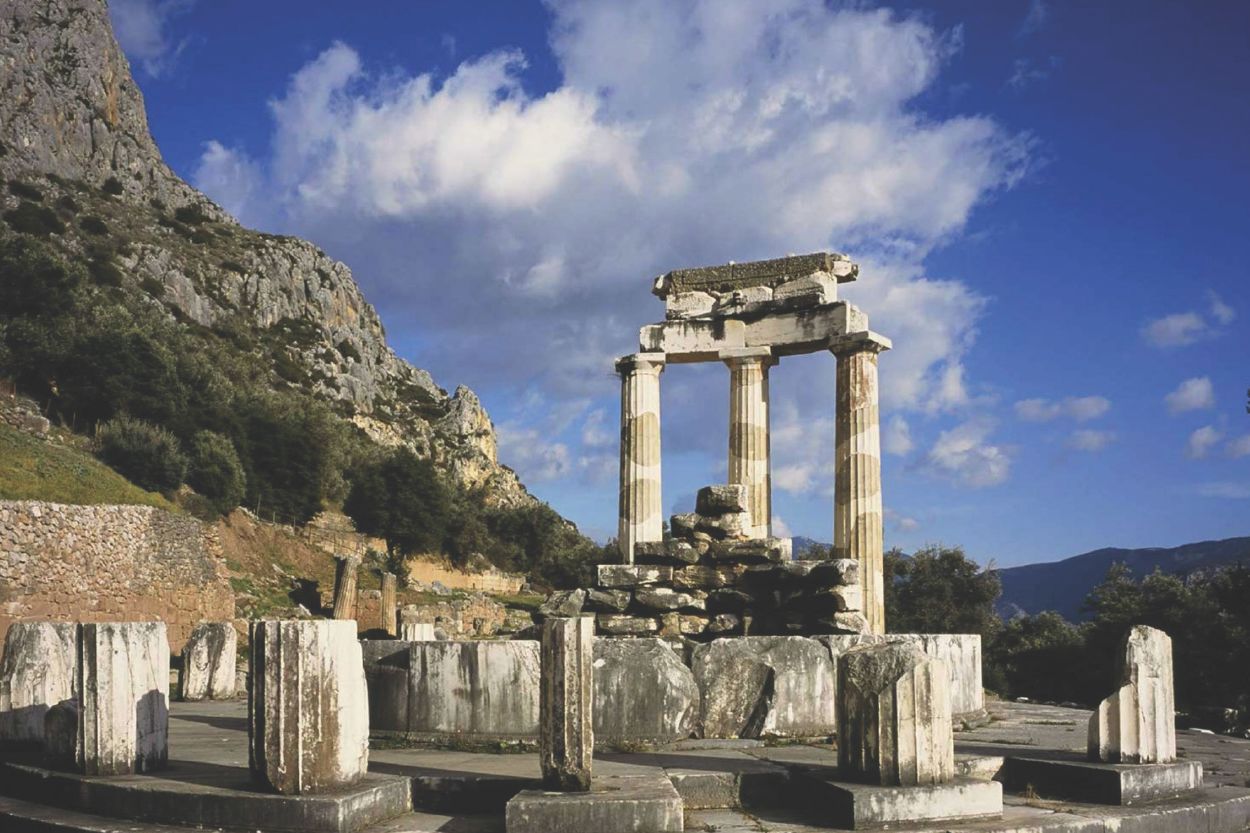 What time do you pick us up?
We will be picked up by KEY TOURS at 08:45 (8.45 AM) from Bus Stop A5 (Melina/Plaka)
What time does the trip end?
The boat will arrive at Piraeus port at approx. 18:45 (6:45PM)
What is Included in the trip?
- All Lines Hop-On Hop-Off for 3 DAYS
- Guided Tour to Delphi with superior coach with Free WiFi
- Visit the Temple of Apollo & the world famous Oracle
- Explore Athena Pronaia Sanctuary
- Visit the Museum
- Entrance to Museum
- Lunch
Are there any age restrictions?
None! All are welcome!
MORE INFORMATION
Explore one of the most famous UNESCO world heritage sites with a day tour from Athens to magical Delphi. Depart from Bus Stop A5 : via the national highway arrive in Delphi at around noon. Pass by Castalia Spring : visit at the archaeological site the Temple of Apollo famous for its oracle, Athenian Treasure and the Museum of Delphi with its spectacular finds, including the unique bronze Charioteer, The Naxian Sphinx and the Statue of Antinoos. After Lunch break , visit Athena Pronaia Sanctuary , the most photographed spot in Delphi.
Return to Athens via Archova (photo-stop)